You have wondered why there are many people who are saying that the business of Hosting and domains is in decline, and yet every day that passes more websites are created in the world, in fact when you have finished reading this post, they will have been created About 50 new sites, which by the way needed hosting and domain.
But then is the Hosting business booming yes or no?
Of course, and with the mobile Internet boom the business is growing exponentially, the online business world literally tends to be in everyone's hands , and that is why companies want to be online anyway. possible.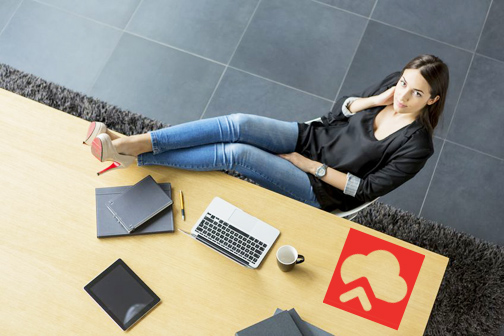 Here YOU have a very important strength and it is the approach with the clients of your locality, and this for them is very important, because it means " personalization " and " direct attention ", and I explain it to you with a couple of real examples:
First example: Imagine that a customer has been "locked" with the configuration of their emails in Outlook, and even more than follow the support instructions, videos, etc. things don't work for him, he needs a "specialist" who comes to his offices and helps him, since he is an entrepreneur and is busy managing his business, 

he doesn't need to learn how to set up Outlook, he needs to use emails

 , there he is where a person who gives local hosting support makes a difference with the big brands.

Second example: although the Internet has no borders, when looking for web design services, many people are afraid of hiring a freelance for fear of losing their initial investment, so they opt for a web designer or web agency from the locality that can meet your special requirements directly and that is easily "locatable", that is why if YOU are a web designer you have an 

excellent possibility of additional income

 with the web hosting service.
Who can start a hosting business? What is the profile?
If the internet is your thing, you have the facility to learn online tutorials, maybe you design websites, you are responsible and dedicated, then you have many possibilities to become a hosting provider in your area.
Is the Hosting business profitable? What can i expect?
In AQPhost, with all the years of experience we have in the Reseller Hosting business, we have detected 2 profiles of resellers.
The reseller that has the Hosting business as an extra income. 

A typical case is that of the web designer (many begin students and grow on recommendation) that over time manages to make, for example, about thirty clients that generate income every month, because in any given month of its clients are renewing the service (usually they create annual payment Hosting plans, and 

in a 

month X

some 

client Y

 will be renewing the annuity …

 ) 




In this profile, your clients will eventually require support, which allows the Reseller to dedicate time to other businesses or a fixed-time job, without neglecting their clients and continue to receive income from them.
The reseller that lives on the income of the Hosting. 

To get to live the hosting service exclusively (although many times it will be accompanied by web design services or related services) it will require reaching at least 120 clients, in this way on average 20 clients per month will be renewing the service, on the other hand the dedication of time will be exclusive and among other things you should keep a formal accounting, soak up the business administration issue, and if it continues to grow it will start delegating functions. If you are passionate about online business, we are a good alternative for you.
Whatever the decision you make, although sometimes the word of mouth recommendations of your good service make you end up becoming a well-known hosting company, in both profiles the profitability is at $ egurada .
I'M INTERESTED 
HOW DO I GET STARTED IN THE HOSTING BUSINESS?
You start by acquiring an Alpha reseller plan , it is our most basic plan and will allow you to create Hosting accounts for your clients on high quality and stable servers.
You do not need to buy equipment or licenses. We, AQPhost, provide you with a turnkey business , you just need to have an Internet connection.
Sounds interesting, but how to get customers?
The first thing you have to do is to become an online brand , and by that I mean that you register a domain name .com or a regional one (.co, .pe, .mx, .ar, .cl, .ec, etc. . depending on where your locality is) In this video I leave you some ideas to register a successful domain.
The next step is that you create a website with your services and the ways to contact you, of course you can allocate a space within your reseller plan for this purpose, the important thing is that your website gives the impression of being professional and reliable to whom I looked at him. Obviously you also create a logo and a corporate email.
Then you invest in business cards and start distributing them among your acquaintances, you have to make some "noise" initially among the people around you, the first clients usually come from the reference of a family member or friend. Also use your social networks (without being impertinent) and today it is very convenient to create a Facebook page that should be linked to your website.
Once you get your first clients, you will start having referrals, give them good support and ask them for a testimony for your website, in this video we will show you how to get their testimony.
Create a blog! And comment on business and technology events in your area, create content that relates web technology with your city or country and with business, over time and with this formula you will attract readers who will be local entrepreneurs who will find a reference in your brand in your City for web services. Here a video with some ideas.
Where to find more customers? You can have an approach to companies that do not yet have their website, there are many pages such as directories (for example online yellow pages) and classified sites, where with a little patience you can become a database of dozens or such Once hundreds of companies and professionals in your area that do not yet have a website, the following will be to call them and make an appointment to offer your services and the possibilities of growth that the Internet offers to their companies, for it prepares a speech because Invest in the Internet and why choose you.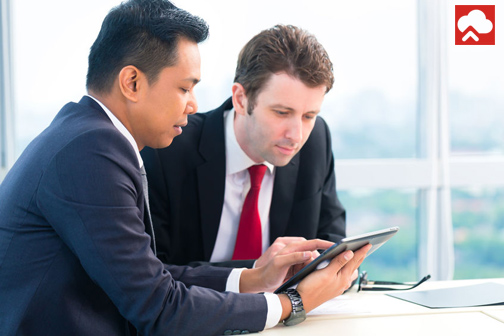 How is the support issue? Who supports my clients?
Basically you have to learn the operation of Cpanel, which is the control panel that YOU will offer to your customers (with your own brand), it is a really very intuitive panel where you can create corporate emails, view visitor statistics, create ftp accounts , etc. Despite its ease of use, the vast majority of customers will ask you to create email accounts for them, and to take care of uploading their website, even many never get to enter your Cpanel, and this is relatively natural, since they are busier managing their business, and the few who enter their Cpanel do not use more than 10% of their functions
However, Cpanel is in Spanish and has many functions that are quite easy to handle (Databases, Backup System, Softaculous Installer, etc.). If you are just going to start it is recommended that you create a test Hosting account and try all the functions from Cpanel. We will also provide you with our online video tutorials and in less than 7 days you will be managing Cpanel as an expert. (By the way AQPhost is a Cpanel partner  )
An important fact, our reseller plans also come with Softaculous , a powerful application installer for your customers (Blogs, Shopping Carts, WordPress, Joomla, Virtual Classrooms, etc. More than 100 applications to use with a couple of clicks … ) and AQPhost is also a Softaculous noc partner
Another need for very common support and that you need to learn is the configuration of mail clients (such as Outlook, or Thunderbird) and configure it to mobile devices.
Also remember to put together an agreement of terms and conditions (and limits) of your support service. You can get some ideas from our agreement here .
So do you want to do business?
Acquire one of our Reseller Hosting plans, we have plans from USD 12.50 / month, a small investment but great chances of success in the web hosting business.
Start with confidence, AQP has been in the industry since 2003 and thousands of resellers in more than 20 countries support us!